Why Sponsor Our Program on Public Television?
Just a few reasons to consider:
For 18 years, PBS #1 in Public Trust
71% say companies who sponsor PBS provide valuable public service
68% Agree that sponsors are committed to quality and excellence
68% Say PBS sponsors are committed to education
64% Agree that PBS sponsor messages that are seen as different & better
55% Say that companies that sponsor PBS are industry leaders
With over 15 Times Fewer Spots than Commercial and Broadcast TV, Your Message stands out on PBS
PBS Unique Audience Profile
---
Letters of Support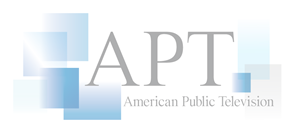 ---
Interested In Becoming a Sponsor?
Fill out the form below and we'll be in touch as soon as possible!